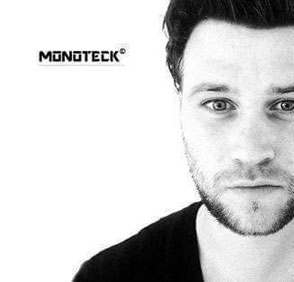 English version / German below
In our travel around the world we are stopping today in Middelburg, Netherlands.
We are very happy to present you the next artist of the compilation: Monoteck (Mario van Acker), a 29-year old Techno DJ and producer.
His sound can be described as pounding, deep rhythmic techno, sometimes melodic, sometimes dark. Monoteck is currently working really hard in developing his style of techno music and creating his own career within the dance scene.
The track "Tonight" will be his first release on AS Recordings. Welcome in the ASR family!
--------------------------------------------------------------------------------------
Auf unserer Reise um die Welt machen wir heute Halt in Middelburg in den Niederlanden. Wir freuen uns sehr, euch den nächsten Künstler unserer Compilation vorzustellen: Monoteck (Mario van Acker); ein 29-jähriger Techno DJ und Produzent.
Sein Sound kann als hämmernder, rhythmischer Techno beschrieben werden, manchmal melodisch, manchmal dark. Monoteck arbeitet derzeit sehr hart daran, seinen eigenen Stil in der Techno Musik zu entwickeln und seine eigene Karriere voranzutreiben.
Der Track "Tonight" ist Monoteck's erste Veröffentlichung auf AS Recordings. Willkommen in der ASR Familie!