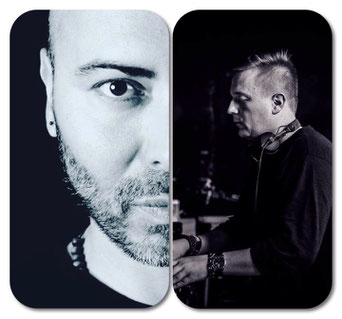 Let's go on with our next two artists of the Assassin Soldier Recordings compilation. 
Larix from Poland is our next artist we would like to present you.
He has developed his own recognizable style. Drawing from industrial, dark and often broken sounds of techno, Larix's sets are dynamic, consistent and at the same time very surprising.
He released his first track on Assassin Soldier Recordings called Shape Elements. The track with its deep sound fits perfectly to underground clubs. A big hello to Larix!
-----------------------------------------------------------------------
LARIX
Und weiter geht es! Heute wollen wir euch zwei weitere Künstler unserer Assassin Soldier Recordings Kompilation vorstellen.
Unser nächster Künstler ist Larix aus Polen. Über die Jahre hat Larix als DJ seinen eigenen erkennbaren Stil entwickelt. Seine Sets sind dynamisch und entstehen aus dunklen und oft gebrochenen Techno-Sounds, die sich gleichmäßig aufbauen und trotzdem überraschend sein können.
Sein erster Track auf Assassin Soldier Recordings heißt Shape Elements. Mit seinen tiefen Sounds passt der Track perfekt in die Underground Clubs. Ein großes Hallo an Larix!
Our next artist on the ASR compilation is label owner Israel Toledo with its track Intruder. The track is produced in a Detroit Techno style and is perfect for playing at the clubs.
--------------------------------------------------------
Der nächste Künstler auf unserer ASR Kompilation ist Labeleigentümer Israel Toledo mit seinem TrackIntruder. Der Track ist im Detroit Techno Stil produziert und ist perfekt für Techno Clubs.