Big Record Labels has NO Future!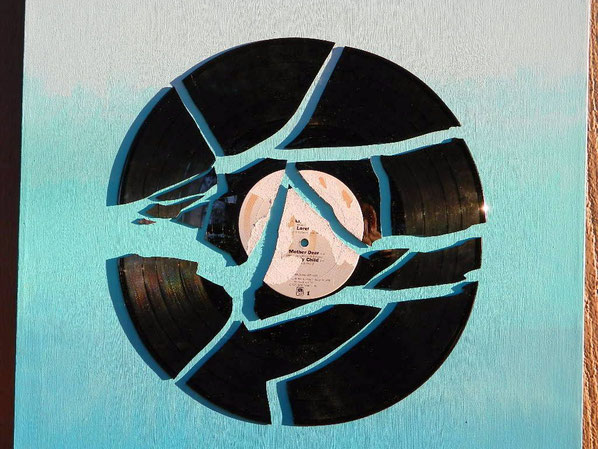 According and take it from Bloomberg and NBC News, It has been a rough month of breakups for the Big Four record companies. First, British rock group Radiohead decided to release its new record as a pay-what-you-wish digital download on Oct. 10, making it clear the quintet intends to avoid any new major record deal. A week later, industrial band Nine Inch Nails declared its emancipation from its former label, Interscope Records. NIN's announcement came less than a month after front man Trent Reznor exhorted fans at a Sydney show to "steal" music to protest high CD prices.
"I have been under recording contracts for 18 years and have watched the business radically mutate from one thing to something inherently very different, and it gives me great pleasure to be able to finally have a direct relationship with the audience as I see fit and appropriate," Reznor wrote on the band's Web site on Oct. 8. "Exciting times, indeed."
Not if you're a record company executive watching sales plummet. Last year, CD sales dropped 13%, to $9.2 billion, according to figures from the Recording Industry Association of America. The slump mirrors overall revenues for the Big Four — Sony/BMG, Universal, Warner, and EMI Group — which have been flat or declining for more than two years.
 One of the casualties is the industry's fundamental economics. A record label used to play an important financial role because it fronted the money to record an album, which could cost tens of thousands or even hundreds of thousands of dollars. Now any 14-year-old can pick up a copy of Apple's  Logic Studio for $499 and make respectable recordings. All that's needed are generous parents or a babysitting gig.
Digital is the new paradigm. Who needs a record label to handle marketing and public relations anymore? Musicians can just set up a MySpace page and talk directly with their fans. Record labels used to help court radio stations, too, to get music on the air. Now you can zip MP3 copies of your first single via e-mail to anyone in the world.
Record labels are experimenting with new approaches, too. Part of Bronfman's new strategy will be to expand revenue sources with musicians so that record sales are but one part of a pie incorporating more frequent releases, touring, licensing, merchandising, endorsements, and sponsorships. 
Mix and match
Not that CDs will become rare anytime soon. For all its online experimentation, Radiohead is expected to put the new record out on CD next year, shortly after the band ships an $82 "discbox" of album art, vinyl LPs, and eight bonus tracks. Another group, the Charlatans UK, will give fans its new record for free in 2008, with the first single coming Oct. 22 as a digital download.
British music journal Record of the Day collected some 3,000 responses in its online poll of what consumers paid for Radiohead's In Rainbows, finding that about half offering the band nothing. The rest said they'd given £5 or £10, or $10.20 to $20.40. Others said they'd paid what they assume an artist receives from a typical CD — 10% to 20% of the retail price — Record of the Day Managing Director Paul Scaife said in an e-mail. "First time I've paid for an album in years," posted a purchaser from Britain, who said he'd paid £5. "I'm paying in part because I love this kind of original thinking — though I don't see it as a solution to the music industry's woes."