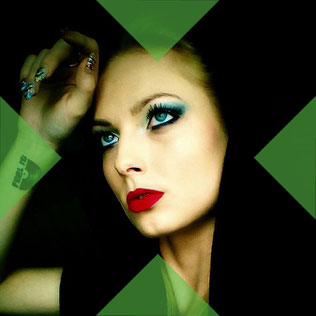 I am really happy that – after a while – I got the chance to do an interview again. This time with a very interesting DJane who plays amazing sets. A big welcome to Sionni!
Sionni, tell me a little bit about yourself.
Hi. I was born in a small city (ZVOLEN) in the middle of Slovakia surrounded with beautiful nature. Since I have been a small girl I have always been connected with music and dance. I used to dance 15 years in local folk group. My love was dancing on the stage till my health problems stopped it. At the moment I am studying at university, working, traveling and nature is my second home.
When did you start Djing and why?
My father is a passionate music collector so I had music education since I have been a little girl. My brother is playing the guitar in his metal band. My cousin plays in jazz band so we are all influenced by music. My first touch with turntables was in 2007 when I was 14. I started playing on private events in the best club in that area. I am lucky that I lived in an era when a DJ had to bring his vinyls and there was not such a rivalry between DJs and it was more about respect and support.
Why is music so important to you?
Every artist is putting his thoughts and feelings to his masterpiece. Someone is writer, someone a painter, someone needs music to set his body and thoughts free and focus on something more spiritual. I always say: "Every track has its story." While listening to it you can get into artist thoughts and feelings what he/she felt while producing it. I just need to listen.
Which are your 5 favorite artists and why?
I focus on other genres not techno. My biggest favorite artists are Ludovico Einaudi and Paul Kalkbrenner. Artists, whose tracks got story and soul. Then some DNB artists like Lenzman and Hybrid Minds or more dark ambient styles like Sorrow, Phaeleh or more optimistic like Jan Blomqvist or The XX. Those artists always rise my current mood :). In the techno genre I have no favorite artists and i always looking for new names.
What has been your most touching moment you have experienced as a DJ?
When I was younger I went to a party where Robin Jaydee performed. I used to play a lot of house music those days, when EDM was starting to get big. On that party I was the only one who really enjoyed his set and after he finished he came down to shake my hand and to thank me. Then he added me on FB. He is always posting my videos and pictures from big events with words: One day we met on one stage on same event.
A few years later we played together on big event Apokalypsa in Czech Republic where I played warm up set before artists like Ben Sims, James Ruskin, Derrick May, Shifted, Toky and many more. Robin played on the house stage that night but of course we had been in touch before the party. We both enjoyed the party and he did not forget to say: "You see, I told you!"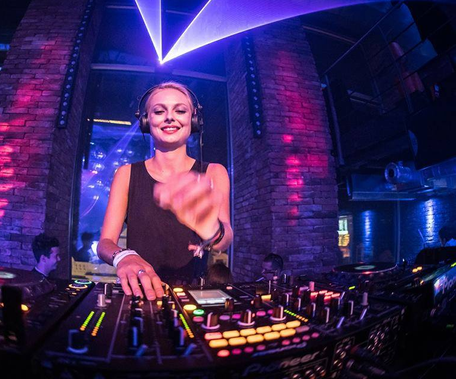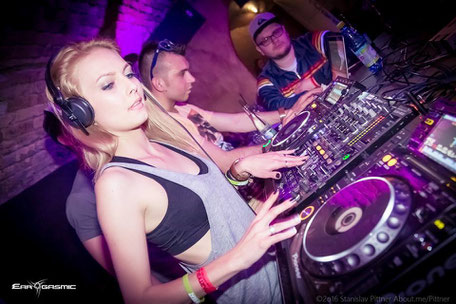 Tell me something about the electronic music scene in the Czech Republic.
I will try to divide it briefly. In the Czech Republic I play mostly techno, as I belong to the Czech booking,"Maximal.cz". The Czech scene is bigger, as there are more tourists in the capital or other smaller towns; clubs with different styles – usually DNB, house, techno and commercial EDM.
Compared to Slovakia, there are only a few clubs in the capital for the underground scene; the rest of Slovakia prevails in the style of EDM. In Slovakia, especially during the summer, I can play at nice, small events with family atmosphere, sunset and deep music.
I really love it. Unfortunately, there are a lot of DJs and saturation in the market; that's why the people are not able to recognize styles, which is a problem for the DJ himself or is a problem of commercial radios. But for the defense of both sides, there are many great artists, the people in our country do not know but they are very successful abroad.
What is your perfect idea of happiness?
I have been thinking a lot about this one. At the moment I am preparing myself for final exams so I hope to finish the university soon haha :). I am 24 so it's time to move on and be healthy and happy.
What do you most value in your friends?
Everyone got plenty of friends but only a few are the real ones. Those I value most always stay by my side. They are happy and extrovert people who always make me smile even in hard times.
Is there anything else you want to say at the end?
Thanks for your invitation and interview and I hope to see you soon again. ☺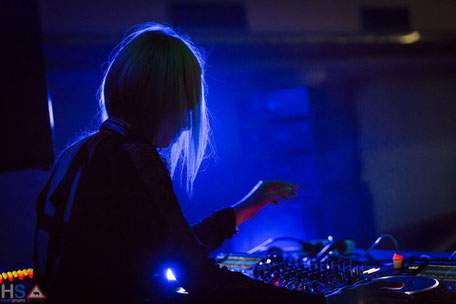 Ich bin sehr glücklich, dass ich – nach einiger Zeit – endlich wieder die Möglichkeit hatte, ein Interview zu machen. Dieses Mal mit einer sehr interessanten DJane, die fantastische Set spielt. Willkommen Sionni!
Sionni, erzähl mir ein bisschen von dir.
Hallo, ich wurde in einer kleinen Stadt (ZVOLEN) in der Mitte der Slowakei geboren, umgeben von wunderschöner Natur. Seit ich ein kleines Mädchen war, bin ich immer mit Musik und Tanz verbunden gewesen. Ich habe 15 Jahre in einer lokalen Folkloregruppe getanzt. Ich habe es geliebt, auf der Bühne zu tanzen, bis ich wegen gesundheitlicher Probleme aufhören musste. Im Moment studiere ich an der Universität, arbeite, reise und die Natur ist meine zweite Heimat.
Wann hast du mit dem Auflegen angefangen und warum?
Mein Vater ist ein leidenschaftlicher Musiksammler, so dass ich seit meiner Kindheit mit Musik in Berührung gekommen bin. Mein Bruder spielt Gitarre in seiner Metal-Band. Mein Cousin spielt in einer Jazzband, wir sind also alle von der Musik beeinflusst. Meinen ersten Kontakt mit Plattenspielern hatte ich 2007, als ich 14 war. Ich begann auf privaten Veranstaltungen im besten Club der Gegend zu spielen. Ich hatte Glück, dass ich in einer Zeit lebte, in der ein DJ seine Vinyls mitbringen musste und es keine Rivalität zwischen den DJs gab und es mehr um Respekt und Unterstützung ging.
Warum ist dir Musik so wichtig?
Jeder Künstler bringt seine Gedanken und Gefühle in sein Meisterwerk ein. Jemand ist Schriftsteller, ein anderer ist Maler, der nächste braucht Musik, um seinen Körper und seine Gedanken zu befreien und sich auf etwas Spirituelleres zu konzentrieren. Ich sage immer: "Jeder Track hat seine Geschichte." Beim Anhören kann man sich in die Gedanken und Gefühle des Künstlers hineinversetzen und hören, was er/sie bei der Produktion empfand. Ich muss nur zuhören.
Welche sind deine 5 Lieblingskünstler und warum?
Ich konzentriere mich auf andere Genres, nicht auf Techno. Meine größten Lieblingskünstler sind Ludovico Einaudi und Paul Kalkbrenner. Künstler, deren Tracks eine Geschichte und Seele haben. Dann einige DNB-Künstler wie Lenzman und Hybrid Minds oder eher düstere Ambient-Stils wie Sorrow, Phaeleh oder optimistischer wie Jan Blomqvist oder The XX.
Diese Künstler heben immer meine aktuelle Stimmung :). Im Techno-Genre habe ich keine Lieblingskünstler und bin immer auf der Suche nach neuen Namen.
Was war der bewegendste Moment, den du als DJ erlebt hast?
Als ich jünger war, ging ich auf eine Party, wo Robin Jaydee auftrat. Ich habe damals viel House-Musik gespielt, als EDM anfing, groß zu werden. Auf dieser Party war ich die Einzige, die sein Set wirklich genossen hat und nachdem er fertig war, kam er runter, um mir die Hand zu schütteln und mir zu danken.
Dann hat er mich auf FB geadded. Er postet immer meine Videos und Bilder von großen Events mit Worten: Eines Tages trafen wir uns auf einer Bühne auf derselben Veranstaltung. Ein paar Jahre später spielten wir zusammen auf dem großen Event Apokalypsa in Tschechien, wo ich vor Künstlern wie Ben Sims, James Ruskin, Derrick May, Shifted, Toky und vielen anderen das Warm Up Set spielte.
Robin spielte an diesem Abend auf dem House Floor, aber natürlich hatten wir vor der Party Kontakt. Wir beide haben die Party genossen und er hat nicht vergessen zu sagen: "Siehst du, ich habe es dir gesagt!"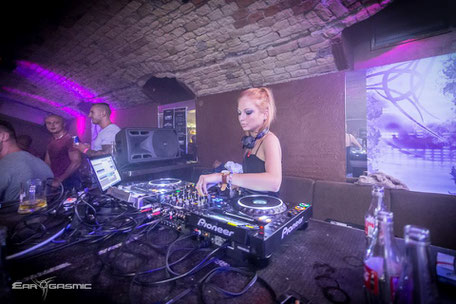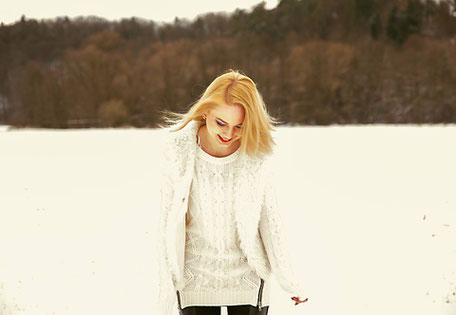 Erzähl' mir etwas über die elektronische Musikszene in der Tschechischen Republik.
Ich werde das kurz aufteilen. In der Tschechischen Republik spiele ich hauptsächlich Techno, da ich zur tschechischen Organisation "Maximal.cz" gehöre.
Die tschechische Szene ist größer, da es mehr Touristen in der Hauptstadt oder anderen kleineren Städten gibt; es gibt Clubs, in denen verschiedene Stile gespielt werden – meist DNB, House, Techno und kommerzieller EDM.
Im Vergleich zur Slowakei gibt es in deren Hauptstadt nur wenige Clubs für die Underground Szene, im der Rest der Slowakei dominiert EDM. In der Slowakei, besonders im Sommer, kann ich bei netten, kleinen Veranstaltungen mit familiärer Atmosphäre, Sonnenuntergang und tiefer Musik spielen.
Ich liebe es wirklich. Leider gibt es viele DJs und eine Sättigung auf dem Markt, deshalb sind die Leute nicht in der Lage, Stile zu erkennen, was ein Problem für den DJ selbst oder ein Problem für kommerzielle Radios ist. Aber zur Verteidigung beider Seiten muss ich sagen, dass es viele große Künstler gibt, die die Menschen in unserem Land nicht kennen, aber im Ausland sehr erfolgreich sind.
Was ist deine perfekte Vorstellung von Glück?
Ich habe viel darüber nachgedacht. Im Moment bereite ich mich auf die Abschlussprüfung vor, so dass ich hoffe, dass ich die Universität bald abschließen kann :). Ich bin 24, also ist es Zeit, weiterzugehen und gesund und glücklich zu sein.
Was schätzt du an deinen Freunden am meisten?
Jeder hat viele Freunde, aber nur wenige sind echte Freunde. Die, die ich am meisten schätze, bleiben immer an meiner Seite. Sie sind glückliche und extrovertierte Menschen, die mich auch in schwierigen Zeiten immer zum Lächeln bringen.
Willst du am Ende noch etwas sagen?
Vielen Dank für die Einladung und das Interview und ich hoffe, euch bald wiederzusehen. ☺