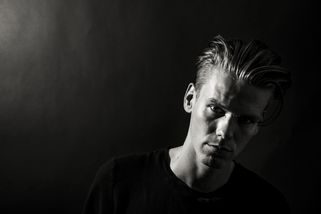 English version / German below
We are happy to inform you that on September 20th 2017, the third Assassin Soldier Recordings (ASR) V/A Compilation will be released.
With our compilation we present you music around the world. 13 artists from Germany, Netherlands, Mexico, USA, Belgium and Norway will present their definition of fine Techno music.
You can find numerous 
Techno music sub-genres, perfect to play in a club or festival, from really deep techno to pounding & rougher techno for peak hours!
Enjoy the music and come with us to get to know the artists a little bit more. In the next weeks we are presenting you each artist from the compilation.
Our first artist today is Jaimy Smink from Belgium. Loyal fans of the label already know him, as he released his first EP – Midgar EP – on ASR last year.
This charismatic producer and DJ has had a long lasting relationship with electronic music and is a name to look out for. He was born in Arnhem, Netherlands, but grew up in Antwerp, Belgium. He draws inspiration from these different cultures. This diversity led up to his driven and deep sounding productions.
Jaimy Smink's style can be described as a combination of rough, deep and rhythmic thrills. The name of the track for this compilation is Phosphorus.
-------------------------------
Endlich ist es soweit, am 20. September 2017 wird endlich die dritte Assassin Soldier Recordings V/A Compilation veröffentlicht. Wir freuen uns sehr darüber.
In dieser Compilation präsentieren wir euch Musik aus aller Welt. 13 Künstler aus Deutschland, Niederladen, Mexiko, USA, Belgien und Norwegen werden euch ihre Definition von feinster Techno Musik vorstellen.
Ihr könnt zahlreiche Techno Genre hören, die perfekt sind für einen Club oder ein Festival. Von Deep Techno bis zu hämmernden, rauen Beats ist alles dabei!
Genießt die Musik und kommt einfach mit uns in den nächsten Wochen, damit ihr die Künstler hier auch persönlich kennenlernen könnt.
Unser erster Künstler ist Jaimy Smink aus Belgien. Treue Fans des Labels kennen ihn schon, da er seine erste EP – Midgar EP – auf ASR im letzten Jahr veröffentlichte.
Dieser charismatische Produzent und DJ ist schon lange mit der elektronischen Musik verbunden; ein Name, auf den man achten sollte. Er wurde in Arnhem, Niederlande, geboren, wuchs aber in Antwerpen, Belgien, auf. Beide Kulturen inspirieren ihn bei seiner Musik und begründen seine treibenden Produktionen.
Jaimy Smink's Still kann als eine Kombination von rauen, tiefen und rhythmischen Sounds beschrieben werden. Sein Track für die ASR Compilation ist Phosphorus.