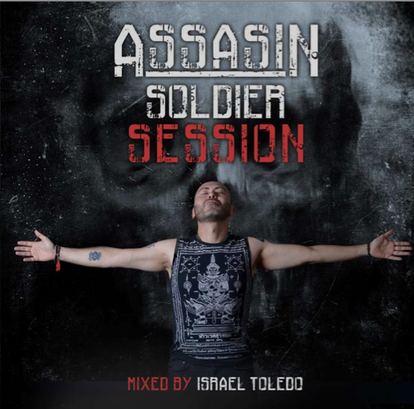 English
Do you know the feeling when - after a long time - you see something again with which you connect marvelous hours of listening music?
Yes, you suddenly start to have this broad grin on your face and start daydreaming.
The same happened to me when I listened about ZYX Music again. Oh, what fantastic Techno music they released several years ago. Quite sure that some of you still have ZYX releases at home.
The more delighted I was to see that in the past years ZYX Music started to release fine Techno music again. Several DJs did some nice Techno sets which are timeless.
One of the new releases is "Assassin Soldier Session" mixed by Mexican DJ Israel Toledo. You can enjoy tracks from Lathan, Electrorites, Ixel, Bas Mooy, Israel Toledo and many more.
Thumps up!
Deutsch
Kennt ihr das Gefühl, wenn man – nach langer Zeit – etwas wiederfindet, mit dem man wunderbare Stunden mit Musik hören verbrachte? Genau, plötzlich hat man dieses breite Grinsen im Gesicht und beginnt zu träumen.
Das gleiche passierte mir, als ich wieder etwas von ZYX Music hörte. Dieses Label hatte vor vielen Jahren unvergessliche Techno Musik veröffentlicht. Ich bin ziemlich sicher, dass einige von euch noch ZYX Veröffentlichungen zuhause haben.
Umso erfreuter war ich, dass ZYX Music in den letzten Jahren wieder Techno Musik veröffentlichte. Einige DJs haben wunderbare Sets veröffentlicht, die zeitlos sind.
Eine der letzten Veröffentlichungen ist "Assassin Soldier Session", gemixt vom mexikanischen DJ Israel Toledo. Im Set von ihm kann man Tracks von Lathan, Electrorites, Ixel, Bas Mooy, ihm selbst und vielen anderen genießen.
Daumen hoch!
An alle meine Freunde aus Deutschland, Österreich und der Schweiz:
Ich danke euch für all eure Unterstützung in den vergangenen Jahren; ihr habt diese Mix CD auf ZYX Musik möglich gemacht.
Die CD ist erhältlich in Geschäften und online in Deutschland, Österreich und der Schweiz bei: Media Markt, Saturn, Müller, JPC, Amazon und Deejay.de