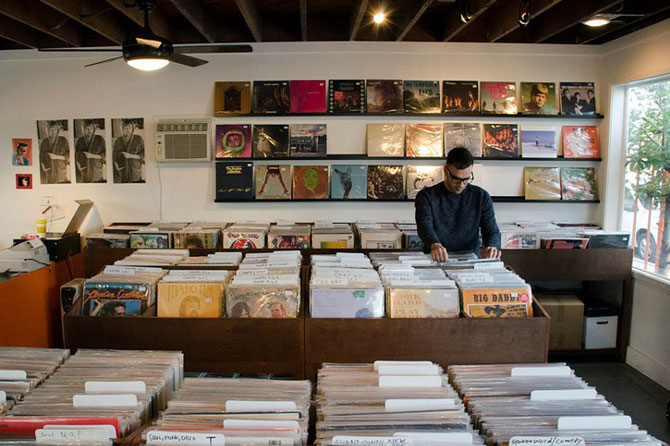 Last weekend I finally had the chance to visit a record store for electronic music again. After years of closing of record stores, big and small ones, this was a quite overwhelming experience. As most of you know, visiting a record store for a music lover was for all of us a special moment.
Can you remember how you felt when you entered a record store?
You opened the door and suddenly this very special feeling flew through your body. Sounds of electronic music welcomed you, and it didn't matter if techno music, house music or drum and bass was played. It suddenly felt like coming home..
You saw in front of you hundreds of records and the only thing you really wanted was digging deep through everything to find a special gift for yourself. You spent hours in this record shop.
And then, after flipping through records and deciding for several records you went straight to the turntables. Can you remember the feeling putting the first record and push the start button?
Suddenly you hear in your headphones the typical sounds of a record. This unmistakable crackling sound when you put the tone arm on the record. And when the first track started you were diving into another world. A world full of emotions rushing through your veins and it was impossible to resist.
Oh, I love this picture and often I miss these special moments. Yes, nowadays you can sit at home; search the internet for new and good music, but it isn't the same, right?
So, if you ever have the chance to go to a record store around the corner, just do it. You will not only find music but also like-minded people, interesting conversations and a unique culture. And you will leave with a good feeling and a bunch of new records and fantastic music.
Do you agree?
Share it with your friends!